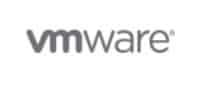 Website VMware
Ready to build? So are we. Come join VMware's exciting new Modern Applications Business Unit (MAPBU) Data team, made up of products and services under the Tanzu portfolio to help customers build, run, and manage their most important applications and their data.
Description
You will promote VMware Data Solutions including data replatforming architectures, data warehouse and analytics to support the sales process. You will mainly focus on Vmware Tanzu Greenplum and Vmware Postgresql.
You have a strong knowledge of the data warehouse and analytic space, and experience with open source data products and technologies as PostgreSQL.
You will establish customer relationships ranging from DBA to CIO, and will provide technical expertise on engagements and will identify new target opportunities within our accounts.
Responsibilities
Promote VMware Data products and solutions to existing customers and prospects.
Understand customer data and analytics challenges and help translate to business requirements in positioning VMware Data Software and Services.
Understand and communicate customer-specific values of VMware Data solutions and how they integrate with the customer's data ecosystem
Manages relationships with client stakeholders as the key advisor on analytic architecture and by partnering with the customer's architecture experts (ecosystem & domain architects).
Creates Client interest in VMware Data solutions.
Support the full sales process cycle.
Facilitate and/or lead demonstration of VMware Data capabilities.
Skills And Experience
Experience with enterprise data solutions in a pre-sales capacity
Strong presentation skills with the ability to converse with both technical and executive audiences, whether impromptu on a whiteboard or using presentations and demos.
Experience within large-scale Databases and/or Data Warehouse technology, ETL, Streaming Engine, analytics and cloud technologies
Strong Hands-on expertise with SQL and SQL analytics
Good Experience of using and administering Linux and Network technologies
Experience using computer languages (Python or R) to manipulate data and extract insights from large data sets a plus