Full Time
22 September 2021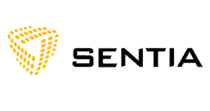 Website Sentia
Are you an engineer with passion for automation and public cloud on AWS?
You will fit perfectly in this "infra as a code" team. In this team DevOps and Site Reliabilty Engineers make us happy. As a team we're keen on finishing our work properly. Together we dive into coding and scripting with, for example, CloudFormation templates, Bash, Ruby or Python. We're getting excited when we can work with containers, serverless architecture and PaaS components, as long as it's cloud native. Because we're hungy for more, all of the team members love to learn everything about new technologies and discussing this during team meetings, a lunch, a beer and pizza sessions. As soon as we can we'd love to advise/implement these new technologies to our client projects.
We're looking for DevOps and/or Site Reliabilty Engineers with this same passion. Engineers  who can live up to our motto "Lead the way". Our ambition? To set up and maintain environments in the most cloud native possible setup. We do this by automating and capturing as much as we can in code.
In addition, we redesign environments and give advice on software refactoring to our customers: how can they move their applications and workloads to AWS in the most cloud native way? Following that, we continuously improve and optimize the environments within AWS together with our clients.
Will you use your skills to help us exceed our customers' expectations? Then come to work at Sentia as Cloud Engineer AWS and become a true Sentian!