Full Time
22 September 2021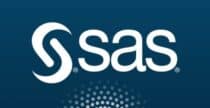 Website SAS
Are you a problem solver, explorer, and knowledge seeker – always asking, "What if?"
If so, you may be the new team member we're looking for. Because at SAS, your curiosity matters – whether you're developing algorithms, creating customer experiences or answering critical questions. Curiosity is our code, and the opportunities here are endless.
What we do 
We're the leader in analytics. Through our software and services, we inspire customers around the world to transform data into intelligence. Our curiosity fuels innovation, pushing boundaries, challenging the status quo and changing the way we live.
What you'll do
We're looking for a Sr. Alliances Manager for aligning SAS and Partner strategies in the Netherlands or Belgium. In this role you will develop and execute business plans to maximize mutual business value.
This position is an integral part of SAS' long term relationship with its partners, and the efforts put forth by our Sr. Alliance Manager will directly impact the value realized and the ultimate success of the South West EMEA overall sales target. This is a highly visible role, where success relies heavily on business drive, visibility and team-building skills across matrixed organizations.
You will:
Focus on assigned Strategic Alliance partners (Global Advisory firms and System Integrators) within The Netherlands or Belgium. You will act as primary point of contact for named partners and manage all aspects of the alliance relationship with accountability for meeting partner revenue quotas.
Deliver high-value partner SAS revenue via the Alliance Partner organization by utilizing in-depth knowledge of Country needs, partner expertise, and multiple business model options so that SAS can maximize partner value during the solution sales cycle to increase SAS close ratios and revenue.
Work proactively with the SAS direct sales teams
Identify, develop, and maintain relationship with internal SAS stakeholders and the Partner's organization who impact our ability to execute.
Responsible for aligning SAS internal strategy and direction with respect to the Alliance business and market focus.
Perform and maintain peer mapping to identify appropriate and equivalent stakeholders from SAS and the Partner and to align roles and responsibilities.
Coordinate partner, SAS pre-sales, and SAS Professional Services team members to design/develop/execute successful pre-sales support and delivery engagement models to ensure integrated coordinated team and competent delivery of integrated and repeatable offerings.
Work in conjunction with the Legal Division to ensure implementation and compliance with SAS Partner Program to ensure maximum scale and consistency across industry or geographic boundaries.
Business plans should be developed with consideration for joint business development, thought leadership, marketing and market presence, lead generation, partner enablement plans, and will include revenue targets and other key success metrics.
Monitor and ensure partner program compliance.
Develop and manage day-to-day operations for assigned partner(s) to ensure that they are effectively managed and that performance objectives are achieved.
Track and report results (revenue, pipeline, and other key success metrics as agreed to with management) to ensure that objectives are met.
Manage the pipeline process with input of Sales and pre-sales activities utilizing the SAS system of record for sales, Orion, and in compliance with the Partner Program, Opportunity Registration Form (ORF) for partner recognition.
What we're looking for
Excellent knowledge of solution selling and product marketing techniques. Proven track record in business partner relationship development strategies,
Strong written, verbal, and interpersonal communication skills 
Public speaking experience.
Sales DNA
Ability to work with C-level executives
Ability to manage influence through persuasion, negotiation, and consensus building
Ability to work effectively in teams
Ability to travel nationally and internationally
You're curious, passionate, authentic and accountable. These are our values and influence everything we do.
Other knowledge, skills, and abilities needed
Be willing and able to travel.
Experience of building relationships
Understand buying influences and cycles of software and hardware.
Work well on your own and as part of a team.
Why SAS
We love living the #saslife and believe that happy, healthy people have a passion for life, and bring that energy to work. No matter what your specialty or where you are in the world, your unique contributions will make a difference.
Our multi-dimensional culture blends our different backgrounds, experiences, and perspectives. Here, it isn't about fitting into our culture, it's about adding to it – and we can't wait to see what you'll bring.