Full Time
26 October 2023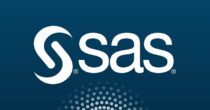 We're the leader in analytics. Through our software and services, we inspire customers around the world to transform data into intelligence – and questions into answers.
About the job
As a Cloud Technical Lead for the SAS Cloud team in SAS's Cloud and Information Services (CIS) division, you will be responsible for all aspects of our hosted and remote managed SAS application environments. You will work collaboratively with customers, analysts, developers, and implementation team members to deliver world class SAS service.
You will leverage your deep technical skillset and knowledge to provide technical leadership, guidance, and support for customer engagements through implementation and configuration to production release into operations. You will partner with a SAS Cloud Customer Success Manager to work through any technical obstacles the customer may experience. You will build the foundation for ongoing reliability by defining key performance metrics aligned to the customer's success criteria. Through documentation, automation, and knowledge management, you will enable global teams to respond quickly and efficiently to operational incidents.
You will support the team with training, expertise, mentoring, and best practices related to enterprise application technology, architecture, and support. You will work with global R&D (Research & Development), Product, Technical Support, and CIS teams to drive customer satisfaction and ensure service quality across all our hosted and remote managed customer environments.
You will lead the team in efforts to improve quality, efficiency, and automation around service delivery tasks. A keen eye for continuous improvement and a passion to drive it in all aspects of the job is required.
As a Cloud Technical Lead, you will:
Provide technical leadership and ownership from project kick off through UAT (User Acceptance Testing) and go-live for hosted and remotely managed customer projects
Post go-live project consultation for major changes (upgrades, migrations, etc.) and to help identify and resolve complex problems caused by repetitive incidents
Ensure that all current and future technical project requirements (tasks, changes, deliverables, etc.) have a clearly defined scope and can be progressed by the responsible service team without issue. Mitigate any technical blocking condition that prohibits progress to drive towards success
Enhance operational requirements to improve system stability, monitoring awareness and decrease operational burden to ensure a positive customer experience
Facilitate actions as a SAS Administrator as required for tasks or issues with high complexity, increased urgency, or the potential for reduced effort or cost
Ensure SAS Cloud standards and best practices are adhered to and validated
Provide knowledge transfer for larger team related to their customer engagements and/or key technology areas
Deliver excellent customer service using a customer first and continuous improvement mindset
Use IT (Information Technology) Service Management best practices for change, incident, and problem management to meet and support Service Level Agreement requirements SAS Cloud customers
Create and maintain service documentation including runbooks, knowledge base articles, and wiki content
Configure, manage, monitor, and debug mid-tier software
Manage, monitor, and maintain container-based applications deployed in cloud container services
Develop tools and software to manage SAS and third-party software
Diagnose, document, report, and resolve system problems
Work directly with external customers and interface with other support teams and vendors
Additional responsibilities may include:
Provide service leadership for local teams by managing service queues and assigning tickets based on SAS Cloud procedures
Serve as technical escalation support other team members
Contribute to overall service quality by identifying or leading efforts that reduce time, reduce toil, and/or improve the customer experience with SAS Cloud services
Required Qualifications
Bachelor's degree in a quantitative field, such as Computer Science, Information Technology, or related field.
5+ years of technical experience including:

2+ years of experience of SAS Administration or support

2+ years of experience in systems support, user support, customer support, consulting, or training for enterprise class software and/or hardware

2+ years of experience with UNIX or Linux supporting enterprise class applications
Preferred Qualifications
Familiarity with cloud-based platforms like Microsoft Azure, AWS (Amazon Web Services), GCP (Google Cloud Platform), or OpenShift
Experience with containers, container based applications, and/or container orchestration tools
Experience with Python, Ansible, or Kubernetes
Scripting experience (bash, PowerShell, etc.)
Installing and using SAS software and solutions
Programming in SAS
Deploying and managing JavaEE web application.
Java or Web development experience
Ability to travel up to 10% of the time
Diverse and Inclusive
At SAS, it's not about fitting into our culture – it's about adding to it. We believe our people make the difference. Our diverse workforce brings together unique talents and inspires teams to create amazing software that reflects the diversity of our users and customers. Our commitment to diversity is a priority to our leadership, all the way up to the top; and it's essential to who we are. To put it plainly: you are welcome here.