Full Time
7 February 2024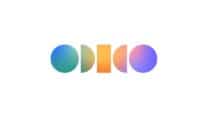 Do you have at least seven years exposure to Windows, other infra functionality as SCCM, DNS/DHCP, Radius..? Next to that you know Azure and AD, and you are willing to inspire your team and our stakeholders with your knowledge, please continue to read!
This is what you will do
Odido is on the hunt for a seasoned Windows Engineer to join our Windows team within Cloud & Infrastructure Solutions. In this specialized role, technical know-how, effective communication, and a strong passion for Windows are paramount.
Your duties include managing, troubleshooting, and supporting our Windows servers and related services. You'll act independently and tackle exciting projects that improve our tech tools. Additionally, you'll inspire and share knowledge with the team.
You'll report to the IT & Network's Cloud & Infrastructure Solutions Manager. Our Windows team collaborates with the DBA and Linux units to develop and oversee Odido's tech infrastructure. While we employ a hybrid working approach, our main office is in The Hague.
The Cloud & Infrastructure Solutions team has a strong crew of 30.
Together we are
We are Odido, the new provider of mobile, fiber optic and TV. And with almost 2,000 colleagues, we show that telecom can be improved. Because technology is for everyone. Wherever you come from, wherever you go. With Odido everyone participates in the digital world. That is our ambition. Everyone at Odido helps to build a brand that is human, optimistic and progressive.
Is that really something for you? Then we might fit well together.
This is what we stand for
Our name – you can also read it from back to front – consists of different shapes. Which together are one. Because that's how we look at the world around us. As a place where people, no matter how different, move forward together. We're there for each other. We always look at opportunities. We celebrate diversity and are committed to an inclusive work environment with equal opportunities for all. That sounds good of course. But we don't stop at fine words: at Odido we are a recognized Top Employer. A confirmation that we are proud of.
What we offer
Good salary and variable bonus scheme;
Hybrid working;
A progressive pension scheme;
30 vacation days (if you work for us full-time) and an extra day off after Ascension Day;
Redeemable holidays;
An Odido subscription;
Real growth opportunities;
Personal annual learning budget and over 200 digital training and courses;
Workshops, learning weeks, sporting outings, annual ski trip and fun parties.
You bring this
Personal Traits and Responsibilities:
Passionate about continuous learning and innovation, with the ability to adapt to changing environments.
Proactive in setting goals, suggesting solutions, and working within given boundaries.
An excellent collaborator, connecting with diverse team members and taking ownership of tasks.
Fluent in both Dutch and English, with effective communication skills.
Enthusiastically challenges colleagues constructively and embraces occasional on-call shifts.
Familiar with Agile (Scrum) practices and thrives in team environments.
Has a natural drive for improvement and bringing people together across domains.
Experience/Skills:
Strong passion for Windows and technology, with expertise in Windows client and server OS (2012+).
7-12 years of hands-on experience with Windows functionalities (e.g., AD, IIS, DNS/DHCP) and eager to continually learn.
Prioritizes security with a deep understanding of networking, firewalls, SSL, and group policies.
Enthusiastic about automation, proficient in scripting (PowerShell preferred, but also open to others like Python, VBScript).
Familiar with CI/CD, especially Azure DevOps, and experienced in managing VMWare-based hypervisors.
Skilled in hybrid environments using Azure, helping leverage Azure's benefits for internal users.
Experience with MS SQL Clusters is a plus.
Learn every day
At Odido we learn every day. All of us. You are responsible for your own development. That is why you decide how, what and when you learn. We have more than 200 digital training courses with which you can work on professional and personal goals. We don't do old-fashioned performance reviews and assessments. You keep your manager and colleagues informed of your goals and progress. You are in control.