Full Time
Applications have closed.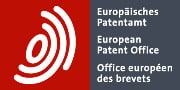 Website European Patent Office (EPO)
Job group: 4
Duration of appointment: five years
Career path: Technical
Location: office-wide
Application deadline: 22.08.2023
Interviews planned for: End of August 2023 – Beginning of Septembrer 2023
It is intended to fill this vacancy by recruitment, transfer or promotion as a result of a general competition open both to employees of the Office and to external candidates, in accordance with Article 7, Article 4(1), ServRegs, and (as applicable) Circulars 289 and 308.
Are you driven by the desire to deliver highly reliable data analytics to contribute to the decision-making process of EPO senior management? Join Directorate Prospects and Studies as a data analyst to implement the multi-annual programme and continuously improve our social data hub. Are you ready for the next step in your career? Then apply today!
As a self-financed international organisation, the EPO generates its own revenue and is responsible for providing a sustainable social security framework covering staff pensions, allowances and remuneration schemes. It offers a wide range of compensation and benefits to its staff, pensioners and families, who altogether account from more than 23 000 people. The Principal Directorate Welfare and Remuneration ensures the competitiveness of the package the EPO offers staff and proposes evidence-based measures to decision‑makers. This work is conducted in close collaboration with compensation and benefits experts and areas such as IT, Finance and HR, supporting the long-term sustainability of the EPO.
The ability to understand what is occurring at the EPO, monitor policy choices and make staff decisions rely on harmonised facts and figures as well as strong data analysis and research. Within Welfare and Remuneration, Prospects and Studies supports the EPO with social analytics, studies and benchmarks to maintain the competitiveness of the EPO's social package and the best use of resources using an evidence-based approach. Prospects and Studies supports senior management in data‑driven governance, functioning as a single point of truth for social data analytics.
With us you will:
work in a dedicated team of data analysts, providing social data analytics for Office-wide users
produce data (facts and figures) and analytics (analyses, trends, correlations, interpretations, simulations, etc.) to support evidence‑based decisions by senior management
provide data analysis and expert interpretation on various projects concerning EPO staff
develop and set up analytical dashboards and recurring statistics for internal stakeholders to monitor operations and policies
participate in analytical studies and benchmarking with other international organisations or private entities, and national social security schemes
write analytical reports, communicate and present results to a wide audience
make data visualisations
automate data processing and improve data management
Apply if you have:
several years of professional experience in data analytics
diploma of completed studies at master's level in a relevant field with a heavy data analytics component (e.g. statistics, econometrics, demographics, mathematics, computer science)
experience with data processing, analytics and visualisation programming (preferably Python, SQL, R, Tableau)
proven ability to work in a flexible, dynamic environment (used to agile practices)
demonstrated ability to team up and network with a large variety of stakeholders (senior management, other departments including HR units and Finance, staff representatives, external consultants, auditors, international organisations, etc.) and subject-matter experts to deliver collaborative, solution-oriented and successful outcomes on complex issues
successful experience in project/programme management (would be an advantage)
excellent presentation and communication skills with the ability to interact effectively at all levels within the organisation and externally
Our minimum requirements for this post
Diploma of completed studies at master's level or – in exceptional cases – equivalent professional experience
Generally, an excellent knowledge (at least C1) of one official language (English, French and German) and ability to understand the other two; alternatively, excellent knowledge (at least C1) of at least one official language (in such cases, the willingness to learn the missing language(s) and to reach level B2 within a set time frame would be required)
Citizenship of one of the member states of the European Patent Organisation
Process
Candidates wishing to apply should complete their employee profile in SuccessFactors. Please indicate your motivation in the Reasons for applying field in the Application section (1 024 characters or less) or upload your motivation letter as a Word or PDF attachment under Application documents, making sure to indicate "Please refer to attached motivation letter" in the Reasons for applying field. For more information on how to apply, refer to our updated guide. The successful candidate will be selected on the basis of qualifications, competencies, professional experience and language knowledge, supplemented as appropriate by interviews, tests and/or a personality questionnaire.A reserve list may be constituted, should more candidates than required at this time be considered suitable following the selection procedure. Such reserve lists are valid for 18 months and reserve list candidates may be contacted, should a vacancy with substantially the same profile arise during that period.
In view of the current situation, Talent Acquisition will assess the business impact of a potential appointment by gathering input from the releasing principal director once the selection board/interview panel has finalised its proceedings and drawn up a list of suitable candidates. For candidates found suitable by the selection board, their PD will be contacted to clarify the possibility of release to the new unit. The final decision remains with the appointing authority.
As always, Talent Acquisition recommends that staff members inform their line manager before applying for a new position.
We welcome all applications for vacant positions. We consider each on its professional merits – regardless of your nationality, ethnic origin, gender, sexual orientation, marital status, disability, parental responsibilities, age, religion or belief.