Full Time
6 February 2024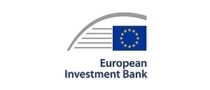 The EIB, the European Union's bank, is seeking to recruit for its Group Corporate Services Directorate – Group Digital Office (GCS-GDO) – Platforms & Services Department (P&S) – Infrastructure Services Division (IS) – Infrastructure Platforms Unit (IP) at its at its headquarters in Luxembourg a (Senior) Windows Server Technical Service Manager*.
This is a full time position at grade 5/6 for which the EIB offers a permanent contract.
* internally referred to as (Senior) Engineer IT Technology & Infrastructure
Panel interviews are anticipated for December 2023
Purpose
Would you like to have an impact on shaping future of Windows Servers environment for the EU Climate Bank? In this role you will manage the technology roadmap, design and delivery of projects and daily operations within the following scope: Windows Operating Systems Servers, System Center Operations Manager (SCOM), Microsoft Endpoint Configuration Manager (MECM) and Active Directory.
Operating Network
You will report to the Head of Unit and responsible for providing technical expertise and project leadership for Windows Server Operating Systems.
What will you do?
Coordinate a team of consultants for Windows daily operations and projects implementation
Maintain Windows Servers Services, manage patching campaigns and upgrades to ensure compliance
Assess impact of releases, features, or changes on the IT environment
Drive problems and incident resolution
Collaborate closely with the IT Security Unit, keeping up-to-date on key vulnerabilities, risks and audit findings
Coordinate and execute Windows Services disaster recovery, business continuity requirements and capacity plans
Drive transitions of Windows Servers to cloud
Leverage technology to automate manual tasks and seek to improve efficiency
Actively propose ideas of improvement and optimisation and then tracking their development and implementation
Ensure engineering best practices through agile development, automations, and robust monitoring
Ensure that projects and processes are managed properly and that solutions are designed and implemented in line with internal policies, procedures and that best practice, security recommendations and industry standards are respected
Lead technology roadmap, design, and implementation for Windows Operating Systems Servers, SCOM, MECM in a context of fast automation and digitalization of EIB activities to deliver the best in class and secure Windows Server technologies
Be responsible for framework contract management related to Windows scope in collaboration with the Head of Unit, evaluate the contractor performance
Qualifications
University degree (minimum an equivalent to a Bachelor) preferably in Computer Science, Information Systems, or related disciplines
At least 5 years of experience in Windows Servers hands-on expertise, including troubleshooting, performance investigation, optimization, implementing new solutions on a large and complex infrastructure (virtual & physical)
Experience in running daily operations as well as IT projects: deployment of new solutions, maintenance
Microsoft Endpoint Configuration Manager (MECM, previously SCCM), System Center Operations Manager (SCOM) expertise is mandatory
Active Directory and Group Policies strong experience is mandatory
Strong automation skills, preferably with Azure DevOps
Strong scripting skills, PowerShell is mandatory
Strong Security practice (Secure builds, patching, remediation of vulnerabilities), configuration of hardened environments.
Hands-on public/private cloud (Azure or AWS)
Experience with Azure DevOps will be an advantage
Certified Windows Administrator would be an advantage
Excellent knowledge of English and/or French (*), with a good command of the other. Knowledge of other EU languages would be an advantage.
Competencies
Find out more about EIB core competencies here
(*) Unless stated explicitly as a required qualification, a good command of French is not a pre-requisite for hire.  As both English and French are however official working languages of the EIB, proficiency in both languages is a pre-requisite for your future career development.  Any language clause in your contract must be fulfilled in order for you to be eligible for a promotion (either via the annual appraisal cycle or via an internal selection process).  Proficiency is understood to mean the attainment of level 5 of the Inter Institutional language courses, corresponding to B1.2 of the Common European Framework of Reference for Languages (CEFRL).  The Bank offers appropriate training support. 
We are an equal opportunities employer, who believes that diversity is good for our people and our business.  We encourage all suitably qualified and eligible candidates to apply regardless of their gender identity/expression, age, racial, ethnic and cultural background, religion and beliefs, sexual orientation/identity, disability or neurodiversity.
Applicants with specific needs are encouraged to request reasonable accommodations at any stage during the recruitment process. Please contact the EIB Recruitment team Jobs@eib.org who will ensure that your request is handled.
By applying for this position, you acknowledge the importance of maintaining the security and integrity of the Information of the EIB Group. In case of selection for the position you agree to comply with all measures (policies, controls, document classification and management) implemented by the EIB Group to prevent unauthorised disclosure of any information or any damage to the EIB Group reputation.
Deadline for applications: 9th November 2023