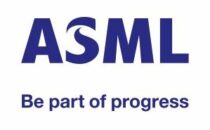 Website ASML
Introduction
The Embedded Software EUV department is currently growing and we have multiple vacancies available. We are looking for experienced designers as well as junior engineers to join our team. If you are a talented design engineer and you are interested to further develop or to begin your career within ASML, please apply!
Are you an experienced software designer looking for an exciting new challenge?
Would you like to develop & improve the software for our EUV systems?
We have a job for you!
Job Mission
As a Software Design Engineer you will provide software solutions that enable the EUV business line to create products, with the agreed quality, costs and timing, that meet our customer's needs.
We enable the EUV product lifecycle by taking responsibility for the definition and execution of software technology roadmaps that support the realization of the product roadmaps.
Job Description
You will specify, design, develop, realize, integrate, and test (sub-)modules / tools, in cooperation with other disciplines and suppliers, within the limits of system specifications, costs, and project planning, to ensure the timely realization of (sub-) modules as part of competitive, achievable, and serviceable products
Key Activity Areas:
Perform Feasibility studies of future products to have technical feasible specifications of future products.
Secure Product quality to develop products that meet specifications or have accepted deviations.
Coordinate Product development so that product specifications, designs are created reviewed, approved and maintained and deliverables are developed.
Define, plan, manage and coordinate assigned projects, execute and deliver within the project management guidelines.
Advice, minimize development risks stemming from incomplete or insufficient knowledge.
Communicate and create documentation about the product including relevant assumptions and restriction to all relevant parties.
Make State-of-the-art Knowledge on areas relevant to the product available.
Organize, coordinate, optimize, lead, coach, develop and appraise employees within the person's expertise / team
Integrate sub-systems into the system, execute configuration management, and provide support to projects
Education
Bachelor or Master with an education in Computer Science, Informatics, Embedded Systems or equivalent
Experience
Software Engineer with 0-10 years of experience in large-scale software applications – embedded or application level programming by means of C, C++, Python, Linux, UML, OOP, Design Patterns, Clearcase, SVN, Git, Jenkins, Matlab.
Experience with Model Driven Engineering is an advantage.
Knowledge / previous experience with Agile, Scrum, V-Model.
Technical background of semiconductor industry processes, process integration, process control, semiconductor devices and manufacturing is a plus.
Personal skills
Our company values are of outmost importance, therefore we wish our future colleagues to be in line with us:
We challenge: we eagerly refine our ideas and processes pushing technology and results to new limits
We collaborate: we work together with our stakeholders in order to create the best solutions for ASML as a whole;
We care: we act with integrity, respecting people, society and the planet. We take responsibility to take safe, inclusive and trusting environment for everyone.
Context of the position
These vacancies are positioned within ASML's business function Development & Engineering – Software, in the Embedded Software EUV department.
Other information
These positions require access to U.S. controlled technology, as defined in the United States Export Administration Regulations. Qualified candidates must be legally authorized to access such U.S. controlled technology prior to beginning work.
ASML does not accept unsolicited resumes from any agencies that have not signed a mutual service agreement. All unsolicited resumes will be considered ASML's property, and ASML will not be obligated to pay a referral fee. This includes resumes submitted directly to hiring managers without contacting the Resource Center Department.
ASML is GDPR compliant, therefore we cannot process applications sent outside of our recruitment system.
If you are interested in this vacancy please apply.